We are currently having higher delays with Auspost due to COVID-19 restrictions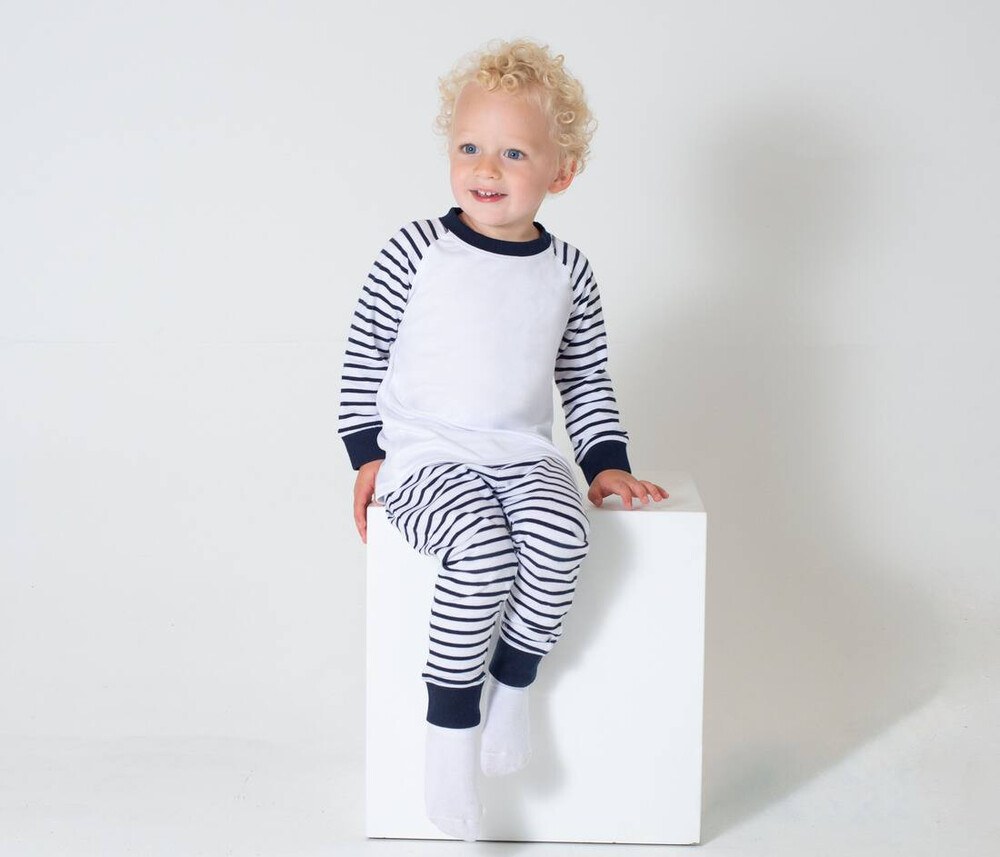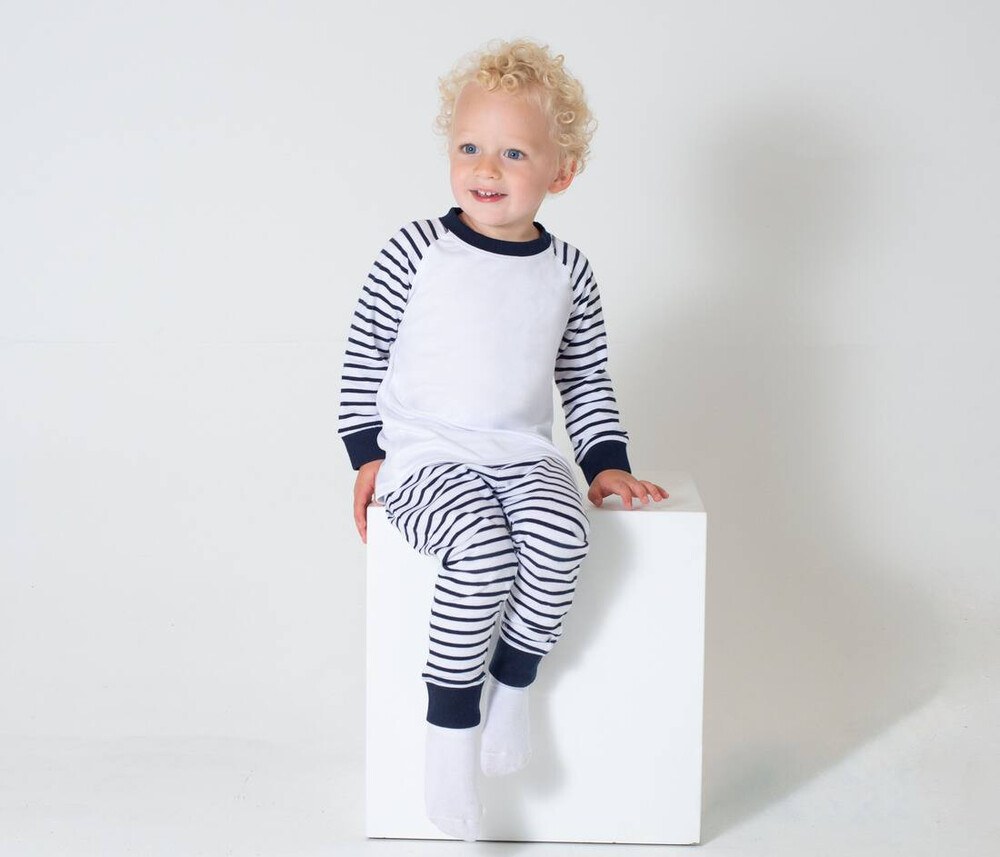 Description
Larkwood LW072
These striped children's pajamas from Larkwood have features that can quickly appeal to parents looking for the best for their little ones.
It is a pyjama set consisting of a striped raglan-sleeved T-shirt and striped pants. The T-shirt has front and back yokes made of 100% polyester. With this model, your child will be able to stay cute while enjoying optimal wearing comfort. The weight of 160 g/m2 ensures that the pyjamas are remarkably light and prevents any risk of overheating.
Designed in compliance with all the quality standards in force in the clothing industry, these pyjamas have an excellent finish. It is made of 100% cotton jersey, a material known for its softness, strength and ease of care. You can put this item in the washing machine, it will not lose its colour quickly.